EXPERIENCE POP-UPS
ASSARÉE EXPERIENCE POP-UPS OFFER CURATED EVENTS AND HAPPENINGS AROUND PURPOSE-DRIVEN INVESTMENT AND PRODUCT SOLUTIONS, ENABLING THE ALIGNMENT OF PROGRESSIVE VALUES WITH A DESIRABLE WAY OF LIFE.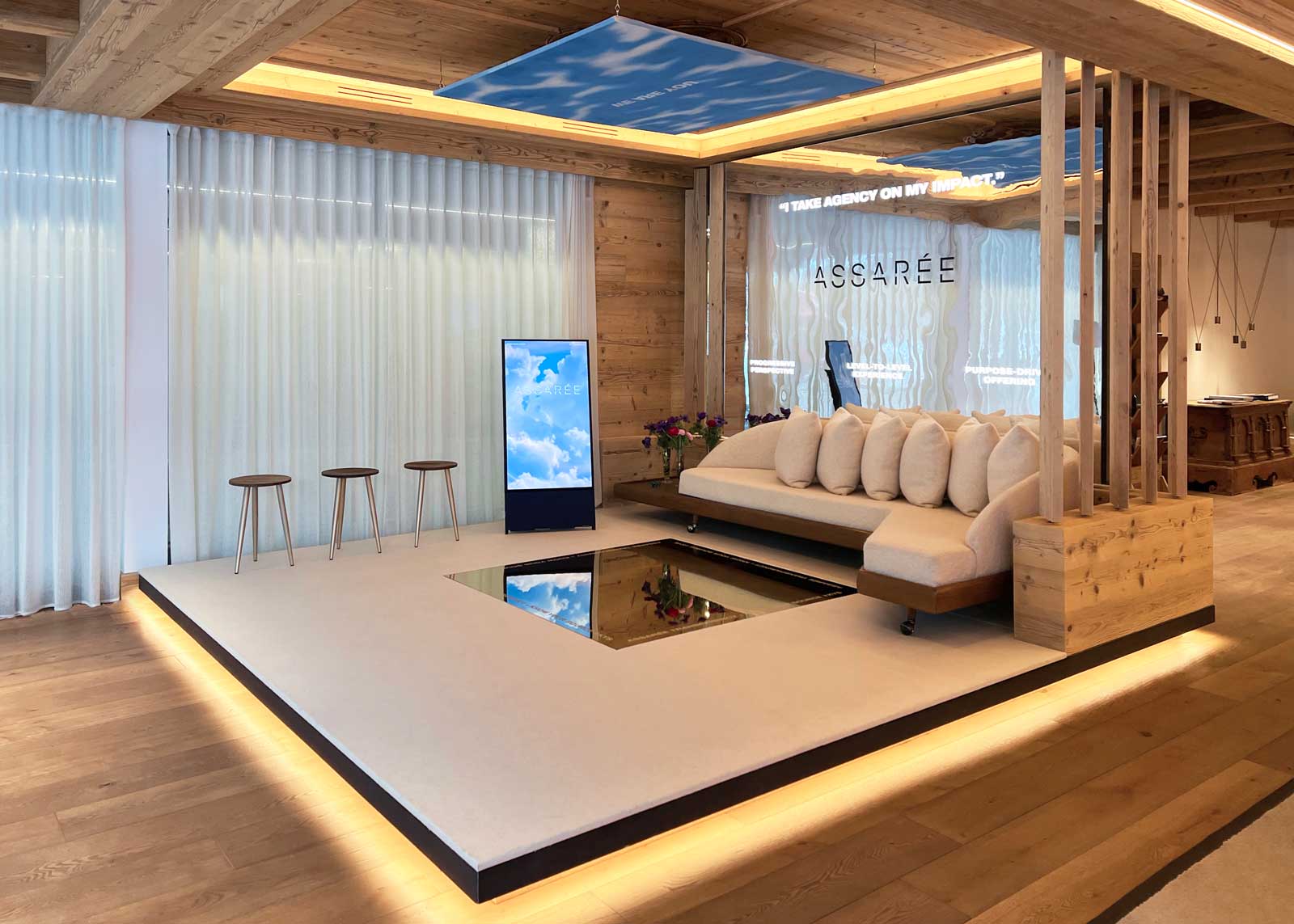 PAST EVENTS
ASSARÉE GSTAAD EXPERIENCE POP-UP
11.02. - 27.02.2022
Breathing in Gstaad
Assarée X Anna de Pahlen
Host:  Assarée
Private Airport Gstaad
For progressive individuals looking to align impact with a way of life; because "health is wealth."
SATURDAY 12.02.22
(Physical)
Know Your Source #KYS
Assarée ESG* Gold
Host:  Assarée X Commodity Club Switzerland
Private Airport Gstaad
For commodity industry, luxury industry, and financial industry professionals looking to learn about transparency as an enabler for scalability and ESG impact in ASGM.
TUESDAY 16.02.22
(Virtual)
Take Agency on Your Impact
Assarée Holistic Advisory #redefined
Host: Assarée
Private Airport Gstaad
For progressive investors looking for purpose-driven investment solutions combining impact and lifestyle because "we are you."
SATURDAY 19.02.22
(Physical)
*Environmental, Social & Governance