Assarée is a level-to-level advisory, offering purpose-driven investment opportunities and products in line with progressive values.
Through unique product collaborations and experiences, Assarée pushes the story of the purpose-driven investments that we (Assarée team) are invested in.
With new perspectives and shared experiences, the Assarée community takes agency on impact.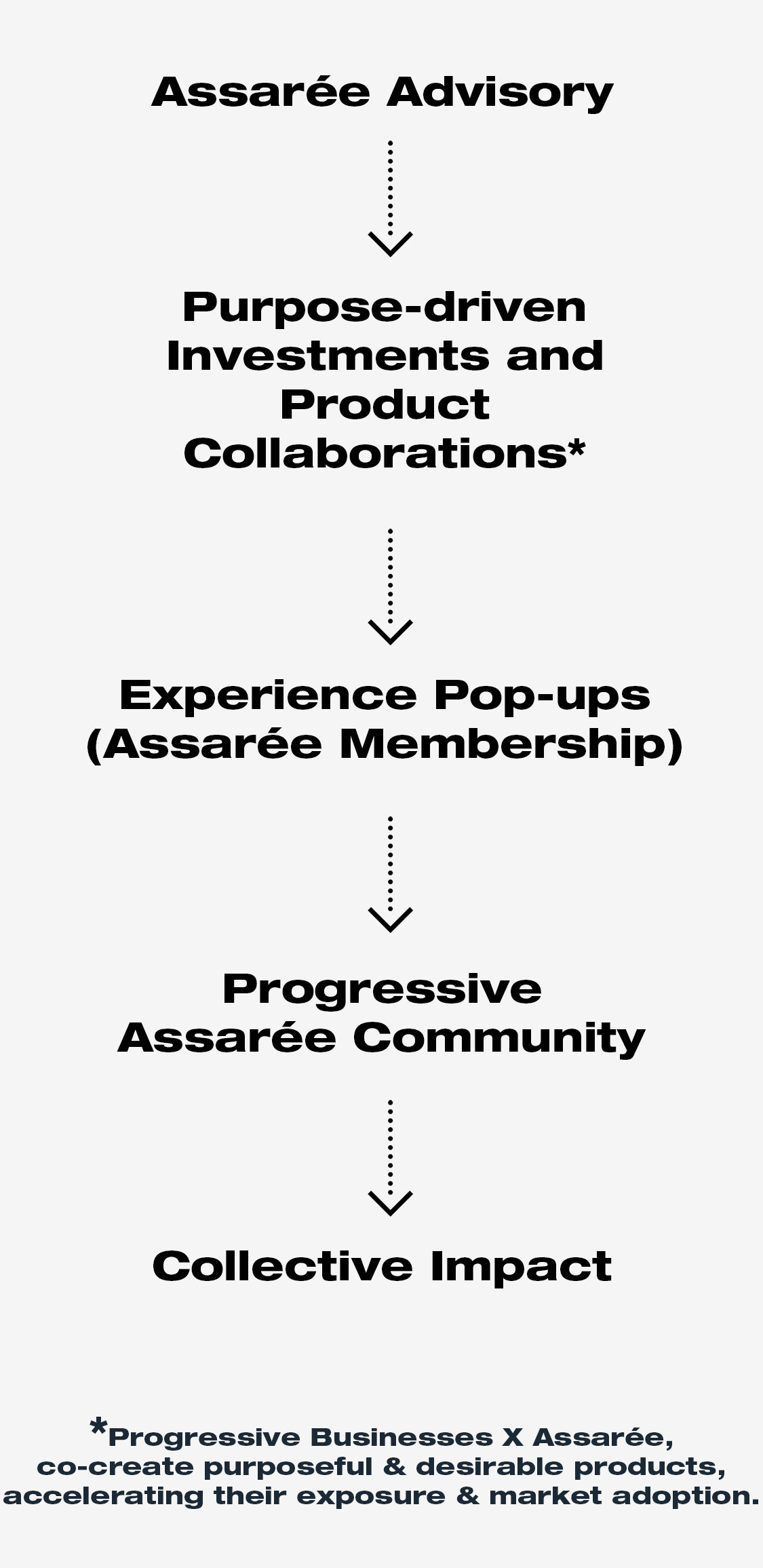 Progressive, New perspectives through a GenY/Z lens.
Level-to-Level, Sharing knowledge & information by speaking your language.
PurposeAligning your values with a way of life.